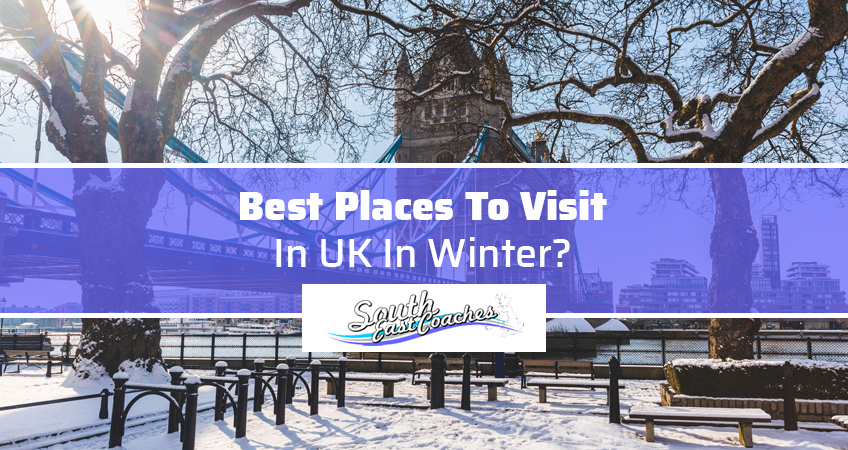 Planning a summer holiday is fun, for sure, and an excellent way to distract attention from the cold days and long evenings of winter, but let's be honest: there's not much benefit to pining for a summer holiday when there are still months to go until you can take it. A break from the everyday would be ideal, but where to go? Well, the good news is that there are plenty of worthwhile places to visit in the UK in winter. Whatever you are looking from in a midwinter break, this country has plenty of it to offer.
Our finest cities have plenty going for them all year round, but take on a certain austere beauty with the longer evenings. Drive out into the country, meanwhile, and you'll be overjoyed by what's on offer. Below, we take a look at the best places to visit in the UK in winter, and offer some suggestions for what you can do while there. With stunning scenery, incredible wildlife and lots of charming villages with shops and pubs, you'll be spoilt for choice on a UK staycation.
Places to Visit in England in Winter
We can start our winter in England in the capital, London. More specifically, the iconic South Bank. The London Eye offers exceptional views of the city including Big Ben, Waterloo Bridge and St. Paul's Cathedral. Better yet, in winter the area becomes a cosy haven with markets, ice-skating and much more besides.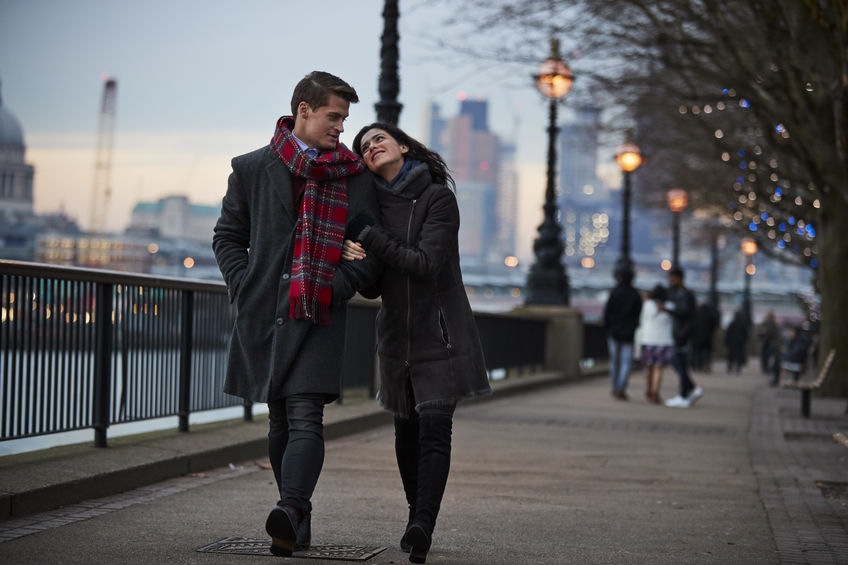 Heading out to the South-West, though, you'll find the wonders of Devon and Cornwall to be very much to your taste with some of the best places to visit in England in winter. Your camera roll will be filled to bursting with the dramatic beauty of Dartmoor National Park. Further north, Bath and its Roman edifices and hot spring spa are an essential visit, mixing exceptional beauty and well-earned relaxation.
Further North you'll find the Yorkshire Dales with the well-preserved ruins of Fountains Abbey. Among the best days out in England in winter, you can follow a morning of sight-seeing in the Dales with a drive to Castle Howard, scene of Brideshead Revisited and, more recently, a delightful annual Christmas market that the whole family can enjoy.
Meanwhile, the centre of the country has just as much to offer, with Lincolnshire playing host to nature reserves and a plethora of small villages, while Rutland Water is a trip not to be missed. The otherworldly views of Normanton Church alone make it worth visiting England in winter, along with some great waterside cafes where you can satiate the hunger you've worked up rambling around one of the largest man-made lakes in Europe.
Places to Visit in Wales in Winter
If you've never been in Wales in winter, then you've missed out on some of the best sights the UK has to offer, including the stunning Pembrokeshire Coast. There are plenty of walks to be taken, and some of the loveliest small hotels you'll find anywhere on the island – a visit to Tenby will provide exceptional views, interesting local sites and accommodation all in one.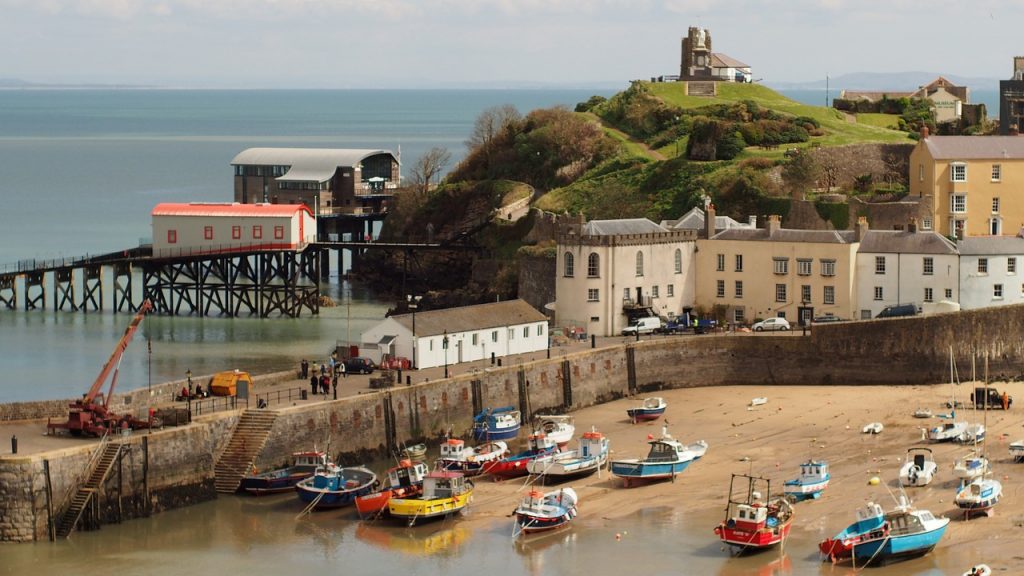 The peaks and valleys of Wales are always worth seeing, but it's impressive just how stunning they are in the midst of the chilliest season of all. In any list of the best places to visit in Wales in winter, Cardiff with its castle and fine dining is a fine starting place, but as you work your way further north there are plenty of other storied places to see.
Chief among these locations is the Brecon Beacons, which have held National Park status for more than six decades, and offer stunning panoramas. An advantage of a Wales winter holiday is that you won't be swamped by fellow travellers, and there will be times among the scenery where you share the beautiful vista with only some sheep and wild horses. So evocative are the Beacons that they were used as a filming location for Jurassic World: Fallen Kingdom.
If beaches feature prominently in your ideal trip, then don't let the seasons stop you from enjoying Portmeirion, a wonder of the Welsh winter where warm winds offer a climate that's practically Mediterranean. Explore a little, and you'll find exotic plants and architecture that match the balmy weather that defies even the chill of winter.
Places to Visit in Scotland in Winter
The temperatures tend to drop the further north you get, but a trip to Scotland in winter will ensure that you're more than compensated for chillier weather. The capital Edinburgh is one of the most magical spots anywhere in Europe; take the chance to shop in its cobbled streets, dine in its excellent and affordable restaurants, and see the city in panorama from Arthur's Seat, itself an unmissable sight (and an extinct volcano).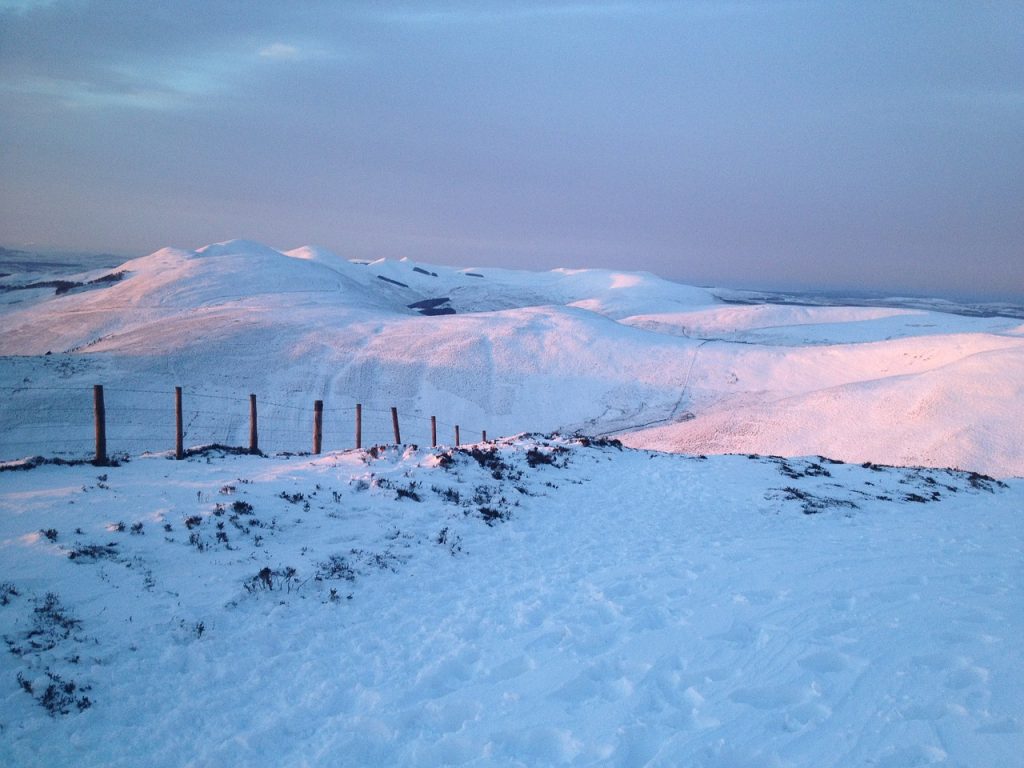 Head further west and you'll find Loch Lomond and the Trossachs National Park, which may well be the most picturesque area you will visit on this or any other trip. Superb rambles are available up and around Ben Lomond, which will offer the most awe-inspiring vistas imaginable, and local country pubs with traditional food and drink make this the scene for some of the best winter breaks Scotland can deliver.
On the west coast of Scotland you'll find Glencoe, surrounded by high peaks and, in the middle of the winter, usually dusted over with a covering of snow that attracts snowboarders and skiers from around the UK. If you're a Bond buff and feel that you recognise the incredible, dramatic hills and valleys, it might be that you saw them in Skyfall, which used the area as a filming location.
Another exceptional destination in Scotland is North Berwick, reached in half an hour by train from Edinburgh. With no end of coastal walking trails, you'll always have the shore to enjoy, while Bass Rock is home to one of the world's largest migratory gannet colonies. The colony makes its way back here in January each year, which is a sight worth seeing in itself.
These are the best UK winter holiday destinations
You don't need to leave the UK to have a magical winter break – there is so much to see right here in these UK winter holiday destinations whether you're a foodie, a shopper, a film lover or just someone who appreciates nature. The weather doesn't mean you can't seek out new places to appreciate – in fact, in some cases, it enhances the enjoyment of these winter destinations UK residents and visitors can enjoy.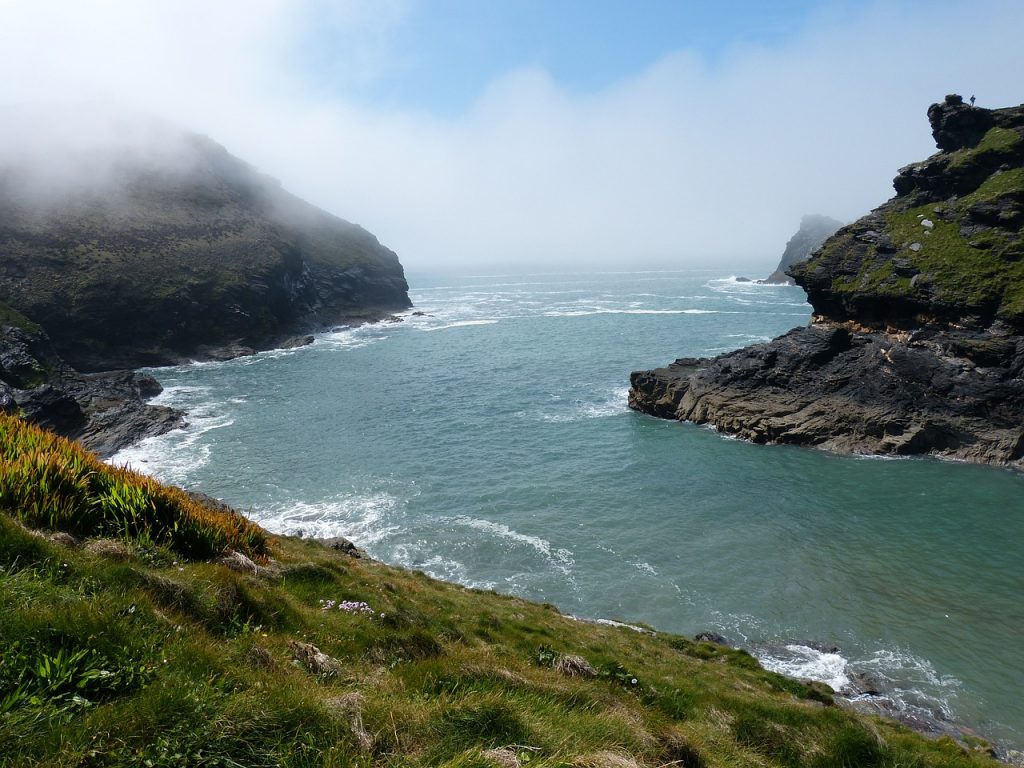 There has never been a better time to start planning a winter break, and preparing to book a coach or minibus trip to see the destinations above and others. There are few better options for holiday breaks than a winter road trip around UK destinations such as the above; there is something magical about a hike in blustery conditions around a picturesque location followed by a warming meal in a charming family pub.
It's more than possible you'll feel a little spoilt for choice when it comes to places to visit – so don't feel that you have to limit yourself to just one of the above. While most people save their holidays for the summer, you can be taking advantage of the wide range of things to do in winter UK-wide, whether it's the Welsh riviera that is Portmeirion or the austere beauty of the Yorkshire Dales.
So start planning today for a break you'll never forget – the best family days out UK destinations have to offer are at your fingertips and you'll be glad you took the chance.