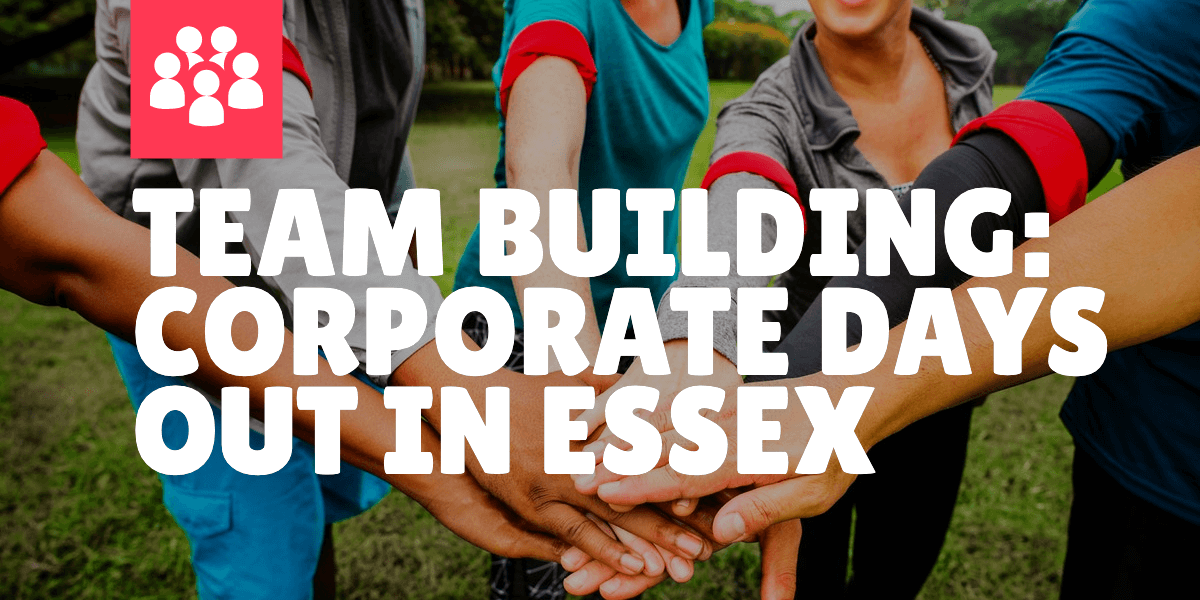 Work can be fun and exciting but also tiring. Taking a break is what most people need at times, and most workers decide to do this individually. But to instigate team building among workers, it is an excellent idea if the whole team could have a corporate away day in another town or city.
Finding the right city or town as well as the event that everyone will like is quite a difficult task. That's where South East Coaches can be of help to you. We provide advisory services and give exciting corporate away day ideas. We work with the mental ideas you have and help you develop the best team building activities.
Essex, in particular, is an excellent county to go for a corporate day out. With proximity to Bedfordshire and Buckinghamshire, South East Coaches' team building activities are trendy in Essex. We have a large number of venues that can permit any team building activity in Essex.
Why have a Corporate Day out in Essex?
Essex is in the south-east of England. The county has numerous venues that can accommodate any team building activities. Many of such include Chelmsford, Southend, Braintree, and Colchester. They are very conducive to carry out the team building ideas that you have planned.
---
For Coach Hire Essex, Call: 01245 325293
---
The county is also known for being the most conducive place that big companies use for their team building activities.
Types of Team Building Events
Several corporate events in Essex happen all year round, and they are enjoyable by everyone. Our team at South East Coaches can also be of help in your decision-making. Some of the common types of corporate events you can try include;
1. Indoor Events

Most employees after working so hard become accustomed to indoor conditions. But this doesn't mean you still can't have a good time indoors! You could have a themed event or just regular indoor games that will be fun for everyone. All you need do is to communicate to us the objective of the indoor event and our team will get to work to bring it to reality.
A few indoor activities you could try out are;
Crime scene experience
Escape
Crystal maze
Indoor sports competitions
Quad biking
Toy pigeon shooting
But don't let indoor conditions limit you. You can bring every outdoor event indoors, and there is no need to get worried about the weather conditions.
2. Outdoor Events

Ivanojedaq [CC BY-SA 3.0], via Wikimedia Commons
These events are customary for many companies. It is especially fun when these team away day ideas are done in the summer. So many engaging activities can be carried out and having that fresh air after a long time indoors is bliss. These activities bring out the enthusiasm, energy and competitive spirit among employees. It is also a great medium for employees to connect. Some outdoor events you can try out especially in Essex are;
Teamopoly
Car racing
Quintessentially English
Duck herding and archery
Treasure hunts
Taken
Wizard games
The only thing you need to be wary of is the weather.
3. Evening Events
Alternatively, some companies prefer evening events. The atmosphere here is relaxed and calm. Usually, companies carry out evening team building events after a long day at work. They can be done after or even during dinner. South East Coaches can provide numerous team building ideas, and our team will work to ensure employees have lots of fun.
In organising a team building event, you can have a casino and a few games like murder mystery, cocktail making competitions, or any other indoor game you would like. You could also end the evening with dancing competitions and have a variety of food, drinks, and entertainment.
4. Themed Events
Very few companies make use of this type of team building activities. The whole idea of a themed team building event is to create a fun environment by using a theme that everyone can relate to. A themed event may also be an indoor, outdoor or evening event. Some common themes that you could use are;
Game of Thrones theme
Murder mystery theme
Back-to-college theme
The 70s and 80s themes
Be sure to add indoor and outdoor games to make the event interesting as well.
Things to Include in Every Team Building Event
Team building among employees is not as complicated as people think it is. Nevertheless, be sure to include the following items in every team building activity you plan;
1. Games
The life of every event is in its entertainment, and playing games is the perfect way to entertain and be entertained. There are only a few games that people would not want to engage in so you have no limitations as to what games you can play.
Games are also fun because the competitive spirit and enthusiasm of employees are shown. They will also be helpful in tense situations and after a long tiring day. Some games you could play include scrabble, monopoly, chess, treasure hunts, etc.
2. Food
Team building events must always have provision for food. Work itself is tiring and physically draining. So while you plan an excellent event with all the games and activities, do not forget to include snacks and meals. Since employees have different taste, you might want to ask them before going ahead to make one kind of food available for the corporate away day. We recommend paying a caterer to handle this so everyone can be satisfied with what is served.
3. Music
Most corporations do not permit music in the offices, so be sure to have a playlist of everybody's favourite songs ready in team building activities. Depending on the setting and theme of the event, you can play modern, hip hop, classic or even songs from the 70s or 80s.
Again, not everybody will have the same music preference, so ensure that neutral songs are played. We recommend classical and calming music for evening events.
Steps to Take When Planning a Corporate Day Out in Essex
Planning a corporate day out in Essex requires lots of planning. Things have to be put in place to make the event successful. In trying to achieve this objective, we have gathered tips that you should use when planning activities, especially in Essex.
1.Decide what type of event that will suit team building in your company: Not every kind of team building event can be applied in all corporations. Therefore, it is necessary to understand the employees of the corporation and plan based on their expectations. We recommend you carry out surveys and ask questions on how best the employees will like to have a corporate day out especially in Essex.
2.Getting the venue beforehand: You would not want to be searching for a site on the day of the event, so always plan for this. Depending on the type of event you have decided on, go ahead and book a venue down. Always remember to consider the weather conditions and any other factor that may affect the event.
3.Plan for the activities to be carried out: A corporate day out must include some activities for employees to engage in. They could be just entertainment-based or learning-based. You should also plan for food, drink, and games for employees. Our team of professionals can help you in this planning phase.
Favourite Team Building Activities in Essex
Essex is well known to be a place where many corporations come to have their day out. South East Coaches is especially famous for providing quality team building activities for corporations. Among the popular events they organise include;
1. Starburst
This is perhaps the most popular team building activity that corporations can engage in. There are over 100 games, challenges, and tasks that need to be completed in a short period. Every team of employees is to complete the tasks in 5 game stations, and the fastest team is the winner.
2. Campfire Stories
This is an outdoor activity that encourages bonding and togetherness among workers. Teams of employees sit in a circle and share their work experiences. This is also a useful means by which management can learn about the struggles and strengths of employees. Other workers may also learn from each other in this team building activity.
3. Magazine Story
This is an imaginative activity for employees. Each employee imagines that they are on the cover of a popular magazine and talk about the cover story of a business or project achievement they hope to achieve. This is an excellent means of identifying the goals and dreams that employees have of themselves and a way to improve creativity.
4. Make A Movie
This is another means of improving the creativity of employees while encouraging team building among them. Employees are to create a movie about activities of the workplace or a workplace experience. This activity may be done indoors, outdoors or even in the evenings. You may need to use some equipment like in a real movie. This is a great activity to discover the hidden talents that employees may have while encouraging bonding as well.
---